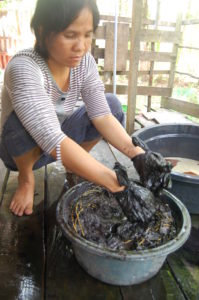 Planet Indonesia (PI) works in the culturally and ecologically rich region of Western Borneo, Indonesia. PI identifies sustainable profit-making strategies by founding communal business groups to help individuals increase local income and improve access to savings and loans systems to build local resilience and decrease environmental degradation. We use these communal business groups to facilitate conservation compacts between communities and our organization. These CCs provide tangible benefits to communities in exchange for effective conservation practices of high-priority species and areas.
Planet Indonesia embraces a "bottom-up" approach, helping constituents own every step of the planning, implementation, and managing of initiatives, as they understand this to be essential for long-lasting, sustainable change. The main goals of PI's approach are to assist communities to achieve financial self-reliance and promote ecologically sound economic development. PI often refers to its method as a social fusion of development and environmental work. They believe there is a connection between economics, people, culture, and our environment. When these aspects fall out of balance, our world suffers. Planet Indonesia is a platform for social fusion as our method brings these pieces of life back into balance.
Planet Indonesia has been partnering with the Emerging Wildlife Conservation Leadership Program in the Gunung Niut Nature Reserve to support preservation of the endangered Helmeted Hornbill. This video tells more about their efforts.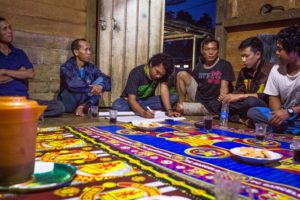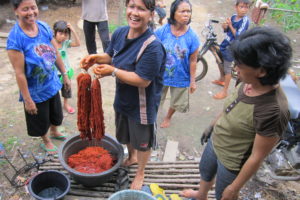 Regions Impacted
Western Borneo, Indonesia
First Year of Support
2015
Testimonial
FSM is an innovative organization that believes solutions are driven and created by those most affected by global economic and environmental issues. Their support has enabled us to expand the reach of our programs to thousands of individuals facing the hardships of poverty that lead to environmental and cultural loss. Together with FSM, we have shown that listening to the needs of communities to provide services that adopt new conservation strategies is an effective way to create meaningful impact. FSM shows innovation not only in their investments but also in their grant-making strategies, which support impact-driven approaches with minimal hassles for their partners. Adam Miller, Executive Director and Founder of Planet Indonesia