"Continue courageously for the love of God," Mother Odilia Berger, FSM founder, exhorted her sisters as she herself neared the end of her life.
These words have been an inspiration and a goal for our sisters throughout our long history of ministering to others, and they continue to inspire us as we look to the future.
Open to the Guidance of the Spirit
At our 2001 Chapter, we faced the reality that our congregation was aging and dwindling. Since 1979 no new members had remained with the congregation, and the possibility of attracting new members was growing less and less likely. At that Chapter, we made the decision not to recruit actively for new members. While we would be open to new members, as a congregation we would focus on revitalization rather than recruitment.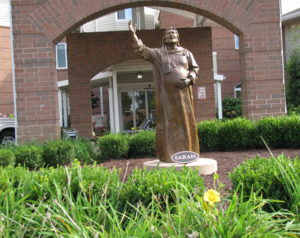 With that decision, we as a congregation accepted the reality that our community would come to an end sooner rather than later.
Since 2001, we have moved forward, accepting the consequences of our decision in faith. At our 2007 Chapter, the Holy Spirit led us to reaffirm our Mission to be the presence of the loving, serving, compassionate, healing Jesus; in 2011, to take on a new Focus: compassionate care of creation in collaboration with others.
Journey toward Completion
In accepting the consequences of that 2001 decision, we recognize that we are journeying toward completion.
In 2010 we began moving our sisters from St. Mary of the Angels Convent, our motherhouse for more than 80 years, relocating them to a retirement community we had helped to found some twelve years earlier.
In 2011 we moved our FSM administrative offices to a site just blocks from the retirement community where our older and infirm sisters now live.
We have transitioned leadership of the ministries our sisters founded and sponsored for so many years, releasing them into the hands of competent laypeople with a heart for the FSM mission. In 2012–2013 we formed a public juridic personality to take responsibility for SSM Health, the health care system founded by our sisters, and received canonical approval from the Vatican.
Perhaps one of the hardest realities to face has been that, within a relatively short time, we will have no sisters able and willing to serve in leadership of the congregation.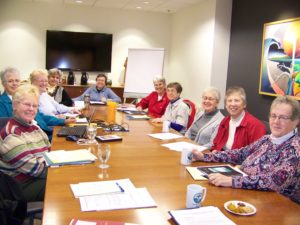 In recent years our FSM Leadership Teams have explored options for how those final years will look, meeting with a canonical lawyer who has helped us design the Collaborative Governance Project (CGP).
Though we as a congregation are approaching completion, the Franciscan Sisters of Mary remain a strong, vital group of women religious, firmly rooted in prayer and devoted to the guidance of the Holy Spirit. We have found a new direction in our commitment to the compassionate care of creation, and in our impact investing and directed philanthropy we have discovered a brilliant, effective way to use the resources with which our aging congregation has been blessed to promote social and environmental healing and welfare.
We are making a difference. And so we continue courageously, finding new ways to serve God, to be the hands and feet and face of Jesus to the poor and marginalized even as we move toward our congregation's finality.
You can learn more about our journey to completion in the document Transformed into a New Way of Being.